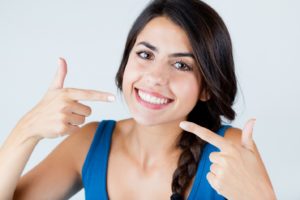 Are you thinking about getting a smile makeover in Northborough? This comprehensive treatment plan can transform your teeth, erasing even severe aesthetic flaws. Still, you might wonder if the investment of time and money that you must put into a smile makeover is really worth it. Considering the following five key benefits of smile makeovers may help you to make your final decision.
Boost Your Confidence
Stained, cracked, or otherwise flawed teeth have the potential to make you feel self-conscious, especially when you are in social situations. Treatments that are commonly included in a smile makeover, such as porcelain veneers and teeth whitening, can reverse such aesthetic issues and make you want to show off your beautiful new grin.
Look Younger
Dull, yellow, misaligned, or missing teeth are all often perceived as signs of old age. After you correct such issues, you could find that you look years — or even a decade or more — younger. Plus, attractive teeth may take attention off of signs of aging on other areas of your face, such as fine lines on your forehead or around your eyes.
Make a Memorable First Impression
As the old adage says, "you only get one chance to make a first impression." Within seconds of meeting you, other people take in your appearance. If you are wearing a confident smile, your new acquaintances are likely to form a more positive opinion of you than if you were not smiling.
Enjoy Streamlined Treatment
The goal of a smile makeover is to carry out a focused treatment plan that helps your teeth reach their aesthetic potential. A dentist carefully maps out your course of treatment in a way that will achieve optimal results. This is more efficient, and perhaps more affordable, than if you choose to get a single cosmetic treatment now and then wait years before pursuing further procedures.
Improve Your Oral Function
While a smile makeover's purpose is primarily to enhance the aesthetics of teeth, it can also have benefits for oral health. For example, using orthodontics to correct misalignment can create a more comfortable, harmonious bite, and metal-free restorations are better for oral health than their less attractive metal counterparts.
A smile makeover can even indirectly affect your oral health. Most patients are strongly motivated to protect the results of their treatment, so they make extra efforts to maintain excellent oral hygiene and avoid habits that might damage their new look — and damage their teeth as well.
Would you like to discover what a smile makeover might be able to accomplish for you personally? Your cosmetic dentist would be happy to answer all of your questions.
Meet the Practice
Drs. Sandra Crowley-Le, Philip Howells, and Soojin Eriksen work together to provide top-tier general and cosmetic dentistry to the Northborough community. They have several decades of combined experience, and they all continually pursue advanced education to hone their skills. If you would like their help to transform your smile or you have questions about what a smile makeover involves, contact our team at 508-332-4472.