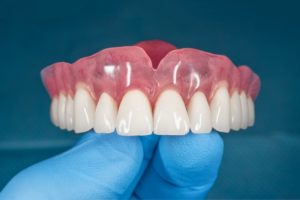 Full mouth reconstruction in Northborough is a customized treatment plan that is designed to help a patient recover from complex or multiple dental problems. It has the potential to restore chewing power, improve aesthetics, and reduce the risk of future oral and overall health problems. But what exactly is involved in the process? It may include several different treatments. In this blog post, we will discuss some procedures that are often included as part of a full mouth reconstruction plan.
Dental Implants
Tooth loss is a problem that afflicts millions of people. If you have one or more gaps in your smile, your dentist in Northborough is likely to recommend that you receive dental implants. The implants are small titanium posts that serve as prosthetic tooth roots. They support crowns, bridges, or dentures. Because implants mimic the structure of natural teeth, dental professionals around the world generally agree that they are the best way to replace lost dentition.
Non-Implant Tooth Replacement
Some patients are not candidates for dental implants, or they opt not to get them. In such cases, other tooth replacement options are available. For example, a fixed bridge can replace 1 – 3 teeth in a row. Non-implant full or partial dentures are removable prosthetics that can provide pleasing aesthetics and a degree of chewing power.
Root Canal Therapy
If one of your natural teeth has suffered significant damage or decay, you might need root canal therapy. During this procedure, your dentist cleans out the infected or damaged tissue from a tooth's innermost layer. Then, they fill in the tooth with an inert material called gutta percha. Following root canal therapy, you might need a crown to protect the treated tooth from future harm.
Crowns and Other Restorations
Dental crowns can serve a multitude of purposes. For example, they can protect damaged teeth. They can also renew the form and function of teeth that have become worn-down due to bruxism (teeth grinding and clenching). Other restorative treatments, such as tooth-colored fillings, may be used in instances where the damage to a tooth is not severe enough to warrant a crown.
Cosmetic Treatments
While the primary purpose of full mouth reconstruction is to improve a patient's oral health, aesthetics also come into play. You may choose to receive porcelain veneers, dental bonding, teeth whitening, or other treatments that are more focused on appearance than function.
If you suffer from multiple or complex dental problems, full mouth reconstruction may be able to help. The above-listed treatments are just some of the procedures that might be part of your dentist's plan to restore your smile's health and strength.
About the Practice
Northborough Dental Associates features a team of three talented dentists. Working together, they are able to provide a broad range of services, including most that are necessary for even the most complex full mouth reconstruction cases. If you would like to talk with them about your options for improving your oral health, get in touch with our practice at 508-466-7091.