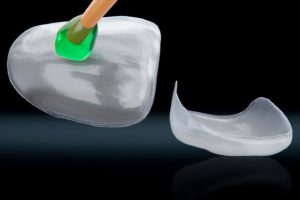 Veneers are one of the longest-lasting cosmetic treatments. In fact, they tend to last for well over 10 years. However, they do eventually reach the end of their lifespan. How can you tell when veneer replacement in Northborough is necessary? This blog post discusses five signs that you should speak to your cosmetic dentist about freshening up your look.
The Veneers Are Darkening
Most veneers are made out of porcelain, a nonporous material that is remarkably resistant to stains. However, they can lose their original luster over time. This might happen if the bonding material beneath the veneers becomes stained. Alternatively, if a veneer is scratched, pigments can seep into the scratches and cause a dull appearance. In some cases, it is possible to repair discolored veneers, but usually, replacement is the better way to go.
The Veneers Are Damaged
Veneers are quite durable, but they are still prone to wear and tear over time. Cracks and chips are especially likely if you chew on ice, bite your fingernails, or regularly indulge in hard foods. If your veneers have obvious signs of damage, it would certainly be wise to speak to your cosmetic dentist about replacing them.
You Are Experiencing Oral Health Problems
Veneers themselves are impervious to cavities and decay. However, the teeth beneath them are still as vulnerable as the rest of your smile. Even if you are diligent about oral hygiene, there is always the small chance that you will develop cavities or gum disease. It might be necessary for your dentist to remove your veneers to properly treat you. Later, after your oral health is back on track, replacing your veneers in Northborough might be possible.
You Want to Change Your Look
Your veneers and teeth may be in relatively good shape. However, perhaps you no longer love their appearance. This may happen with people who get veneers when they are young. Youthful individuals often choose bright white veneers. As they get older, though, they might find that they would prefer a softer, more natural color for their smile. Of course, you should not lightly decide to replace your veneers solely for aesthetic reasons. Your cosmetic dentist will make sure you understand the pros and cons before you move forward.
You Are Unhappy with Your Veneers
Most dentists who place veneers are experts who do a top-quality job for their patients. However, dental professionals are not immune to human error. Occasionally, mistakes happen that adversely affect the outcome of a cosmetic treatment. If you are unhappy with your veneers for any reason, you might want to think about getting them replaced.
Should you replace your veneers? Your cosmetic dentist will be happy to help you answer this question and plan your next steps on your road to refreshing your smile.
Meet the Practice
The talented, experienced dentists in our practice are proud to help the Northborough community enjoy healthy, attractive teeth. Veneers are among the many services they offer. If you are ready to replace yours or you are thinking about getting them for the first time, our team would be happy to speak with you. Contact us at 508-571-0358.