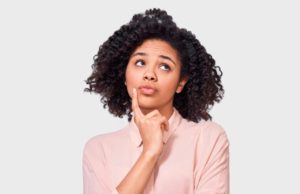 Gum disease in Northborough can be a devastating condition. It can make it difficult to eat a balanced diet, smile with confidence, and maintain your overall health. If you are struggling with an advanced form of this problem, it is urgent that you visit a qualified dental professional as soon as possible. They might recommend tooth extractions as part of your treatment plan. This blog post explores the role of tooth removal in managing advanced gum disease.
Why Are Tooth Extractions Sometimes Necessary with Gum Disease?
Gum disease is an infection of the gum tissue. At first, it is relatively mild. However, if it is not addressed in a timely manner, it can cause severe damage to both the gums and the underlying bone structure. In fact, the jawbone can become so badly damaged that it is no longer able to provide a strong base of support for the teeth. As a result, the teeth may become loose.
Loose teeth may eventually fall out on their own. However, if it often better to have a dentist extract them. Having a professional remove the teeth can reduce the risk of infection. It can also spare you from the discomfort of loose teeth that are not quite ready to come out on their own.
Do Tooth Extractions Actually Treat Gum Disease?
While tooth extractions in Northborough might be part of an overall treatment plan for managing gum disease, they do not actually help to reverse the condition. The teeth are extracted merely because there is no way to preserve them.
Treating gum disease may involve other procedures, such as a deep cleaning of the mouth, surgery to remove infected tissues, antibiotics, and more. Often, it takes several dental appointments spread out over the course of months to completely clear up the infection and pave the way for the mouth to heal. Some patients, particularly those with diabetes or other conditions that can adversely affect oral health, may also need to coordinate with their primary care practitioner to manage their overall wellness.
Rebuilding a Healthy Smile
Advanced gum disease can cause severe damage to your smile. However, there is hope for you to once again enjoy a complete, pain-free, and functional mouth. Once your gum disease infection is cleared up, you may be eligible for a range of other treatments, such as:
Bone grafts to replace lost bone tissue in the jaw
Gum grafts to address receding gums
Dental implants to replace lost teeth and restore chewing power
Tooth extractions are just one possible part of a plan to conquer advanced gum disease. Your dentist will design your treatment according to your unique circumstances.
Meet the Practice
Northborough Dental Associates features a highly skilled team of dentists and specialists. If you are struggling with gum disease, we are ready to answer your questions, evaluate your case, and get you on the road to restored oral health. To learn more about us and the services we provide, contact us at 508-571-0358.