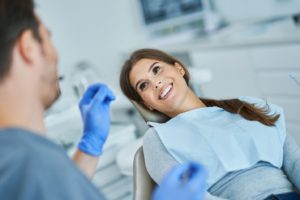 Under ideal circumstances, you would be able to retain all of your natural teeth throughout your lifetime. However, there are some situations in which a tooth extraction in Northborough becomes necessary. If your dentist has recommended this procedure for you, it is normal if you feel a little nervous about it. The following information could serve to put your mind at ease; it walks you through what you can expect to experience before, during, and immediately after the extraction.
Making You Comfortable
Prior to starting the extraction, your dental team will take steps to make you comfortable. For example, they will numb the portion of your mouth where they will be working. As the anesthetic is injected, you might feel a pinching sensation, but the discomfort should pass quickly.
If you are struggling with a degree of anxiety about your procedure, you may also be sedated. Various forms of sedation are available to help you feel calm and relaxed.
Removing the Tooth
After any anesthesia or sedation has kicked in, your dentist will get to work on removing the tooth.
If you are undergoing a simple extraction, an elevator will be used to slightly lift the tooth. Next, your dentist will grip the tooth with forceps and rock it back and forth in order to break the connective tissues that are keeping it in place. Local anesthesia will prevent you from feeling pain, but it is normal to fee a bit of pressure or a pulling sensation.
Surgical extractions are more complicated. They might require that incisions be made in your gums or that a tooth be broken into pieces. Just like with a simple extraction, you might feel some pressure or other sensations. However, you should not experience any real pain.
Finishing the Procedure
Once the tooth has been removed, your dental team may clean out its socket to make sure there is no debris or tooth fragments lingering in it. You might also receive a few stitches. You may be instructed to gently bite on some gauze to control any bleeding. After about an hour or so, any initial bleeding should subside.
After Your Treatment
A few hours after your procedure, your anesthesia or sedation may wear off. At this point, it is normal to experience some swelling, soreness, and general discomfort. Taking pain medications, getting plenty of rest, and eating a soft diet should help you to enjoy a smooth recovery. Within a few days to a week or so, your mouth is likely to be feeling relatively normal.
A tooth extraction may feel strange, especially if you have never undergone a similar procedure. However, you can expect a relatively comfortable experience. There is nothing to be afraid of!
Meet the Practice
The experts at Northborough Dental Associates are proud to offer a comprehensive range of services, including tooth extractions, tooth replacement, and more. If you have questions or concerns about anything that relates to oral health, our team would be pleased to speak with you. Contact us at 508-571-0358.