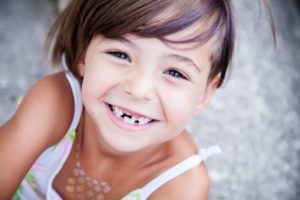 Getting a tooth removed can be a trying experience for anyone. It may be especially difficult for young children, who tend to be sensitive to discomfort. If your little one will soon be undergoing a tooth extraction, you should prepare to take care of them while they are healing. Here are six practical tips to that end:
Monitor the Numbness
Your child's mouth will be numbed during their procedure, and the numbness is likely to linger for at least a few hours after their appointment. During that time period, do not give your child any food — you do not want them to accidentally bite their tongue or cheek! It is fine to give them something to drink, as long as it is not too hot and is not served with a straw.
If the numbness lasts for more than a few hours, call your child's dentist.
Know How to Handle Bleeding
There might be some intermittent bleeding at the extraction site. To manage this, dampen a piece of clean gauze and have your child bite down on it with gentle pressure. Replace the gauze as necessary. If the bleeding continues for more than 30 minutes, alert your child's dentist to the situation.
Protect the Blood Clot
A blood clot should form at the extraction site. Since it is an important part of the healing process, it should not be prematurely dislodged. To protect it, you should:
Prevent your child from engaging in vigorous physical activity for at least a day or two.
Do not allow your child to eat hard or crunchy foods.
Do not allow your child to drink through a straw.
Manage the Pain
If your child complains that they are in pain, it is fine to give them appropriate doses of pain medication, such as ibuprofen or acetaminophen. It can also be helpful to apply ice to the side of the face for 20 minutes at a time.
Mind Your Child's Diet
For at least the first 24 hours after an extraction, your child should eat a soft diet. This can include things like applesauce, pudding, yogurt, brothy soups, scrambled eggs, and oatmeal. It is even okay to let them indulge in some ice cream as long as you pick a variety that does not have any hard add-ins, like nuts or candies.
Keep an Eye on Oral Hygiene
For the first 24 hours, your child should not brush or floss near the extraction site. Thereafter, they can gently clean the area. It may also be beneficial for them to swish with warm salt water in order to soothe inflammation and swelling.
Your child should feel better within a few days of their extraction. In the meantime, you can help them enjoy a smooth and comfortable recovery!
Meet the Practice
The experts at Northborough Dental Associates offer a long list of oral health services to families in our area, including gentle tooth extractions. If you have questions or concerns about your little one's dental well-being, our team is ready to offer assistance. Reach out to us at 508-571-0358.